SPRC Website is being reconstructed - please bear with us

St. Paul Radio Club Annual Auction

Another New Location!
Saturday January 26th, 2019 - 8:30AM - 1:30 PM
John R Albert Center
Cretin-Derham Hall High School
555 Hamline Avenue South
St. Paul, MN 55116
From the intersection of Randolph Avenue and Hamline Avenue S., take Hamline Southward for three blocks. The parking lot entrance is on the west side of Hamline Avenue, opposite Watson Street.

Doors open at 8:30 for equipment check in, the sale starts at 9:30
We offer the SELLERS an option of listing equipment for the Live auction or a Silent auction for the smaller or less important items. The Silent Auction will end at 11:30 after a break, so results tabulations can be finished on time.
If you would like to donate Ham related items to be sold at the auction, or if you would like to have items listed and advertised before the auction, or if you have any questions about the auction, please contact Dale Maroushek, at n0pey@arrl.net or evenings at 651-777-5309.
ST. PAUL RADIO CLUB AUCTION RULES
The net amount collected by the St. Paul Radio Club will be donated to the ARRL Spectrum Defense Fund!
Registration of equipment and issuance of bidder numbers starts at 8:30 a.m. There is no charge for buyers. The auction will continue until each lot is sold or until terminated by the rulings of the SPRC Auction Committee.
A 10% commission on all items will be charged to the sellers. A 25% commission is charged for estates handled by the Club. There will be a silent auction for sellers with small items, ask registration for details.
Minimum incremental bidding is set at: $1 to $25 - $1; $25 to $100 - $5; $100 and up - $10, subject to the Auctioneers discretion.
Equipment registration may be limited to 25 lots per person and each lot will be sold for one price. Equipment will be sold to the highest bidder.
You may set a listed minimum price for your items. Lots not receiving the minimum bid will be returned to the seller without charge and sellers must take all unsold items with them.
You may donate items to the SPRC to sell (ask registration how); All buyer and seller transactions with the St. Paul Radio Club must be completed on the day of the auction. Personal checks will be accepted with proper identification.
Buyers may be required to show proof of a current, valid Amateur Radio License for the purchase of transmitters and amplifiers. No equipment will be allowed off the auction premises without proof of ownership.
The St. Paul Radio Club does NOT warrant the condition of any item placed at auction, will not be responsible for items lost, stolen or damaged and reserves the right to limit quantities. Personal sales will not be permitted until after the Auction is completed.
Monthly Membership Meeting
Next Meeting Friday February 1, 2019
Commons Room, John R Albert Center Cretin-Derham Hall High School
7:00 PM Socializing
7:30 PM Meeting
PROGRAM:

TBA


7:00 pm, J R Albert Center, Cretin-Derham Hall HS
For more information see the Groundwave

Everyone is welcome to join us. Whether you are a seasoned Amateur Radio operator, a newly licensed operator, interested in becoming a "HAM" or just want to find out more about "Ham Radio" you are welcome to attend the meeting and have the opportunity to support the SPRC by becoming a member . The St. Paul Radio Club serves the Minneapolis/St. Paul area of Central Minnesota and Western Wisconsin. Radio Amateur enthusiasts and their friends are encouraged to attend our monthly meetings and other events. You do not need to be a member to attend.
Socializing and mini hamfest begins at 7:00 P.M. Meeting starts at 7:30 P.M.
Directions to Meeting: Meetings are held in the Commons Room of the John R Albert Center, Cretin-Derham Hall High School, 555 Hamline Ave. S St. Paul, MN 55116.
From the intersection of Randolph Ave. and Hamline Ave. S, take Hamline southward for 3 blocks. The parking lot entrance is on the west side of Hamline Ave. opposite Watson St.

St. Paul Radio Club February Breakfast!
Join us for the monthly breakfast on Saturday February 16, 2019 at 9:00 a.m.
Note change of venue for club breakfast, from Perkins on the Midway, to Denny's at 1664 University Ave. (between Pierce and Fry St.s, on south side of University Ave.)
Our Perkins has closed. To get to Denny's, coming from I-94, turn left (west) onto Spruce Tree Ave. (at the stoplight where you used to turn right into the Midway shopping area). Follow Spruce Tree Ave. around the bend where it turns into Fry St. going north. Look for the entrance to Denny's parking lot on the left.
Denny's is kitty-corner across University Ave. from the Axman.
Everyone is welcome!
The
ARRL International Grid Chase 2018
begins January 1st and continues throughout the year. The Grid Chase kicks off at 0000 UTC on Monday, January 1, which is New Year's Eve in US time zones, so get ready to hit your grid running.


SPRC 2017 Banquet Photos
by Dawn Holmberg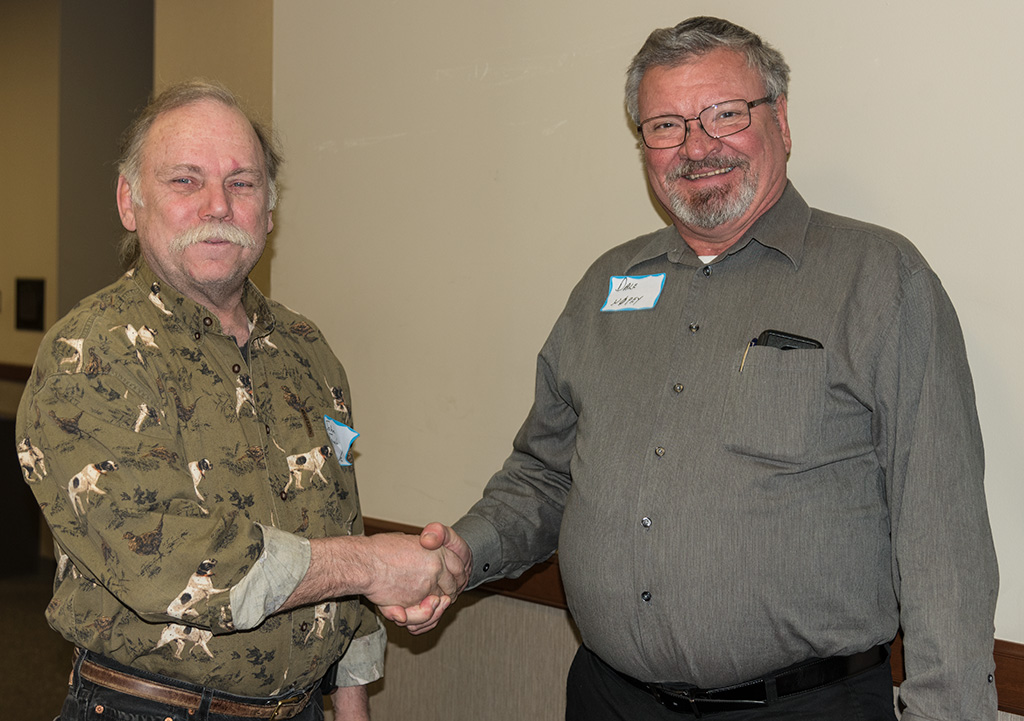 SPRC Ham of the Year-Dale(pictured right)
Photo by Dawn Holmberg

Click below for more photos:
https://1drv.ms/f/s!Atm9xY4nB4Y5giUsHdSyF_iOVpkC

CQ CQ CQ
DE SPRC
-.-. --.- -.-. --.- -.-. --.-
-.. . ... .--. .-. -.-.
We are in need of volunteers to help
keep the club going and growing.
There is currently an assortment of opportunities
available( including someone to order the coffee).
Now is your chance to get involved.
W0MR ARRL FD 2017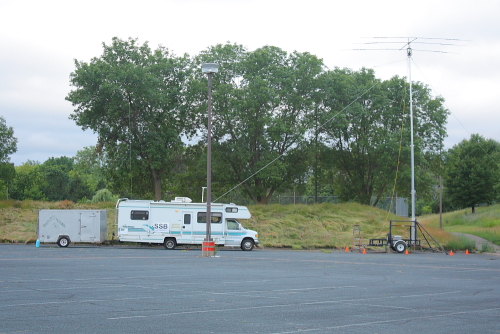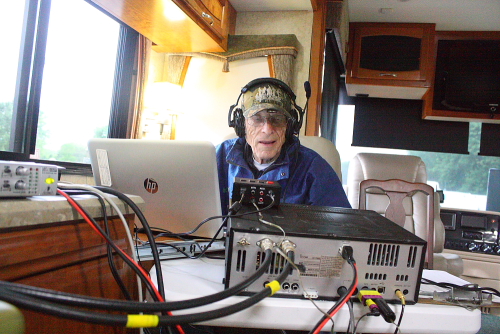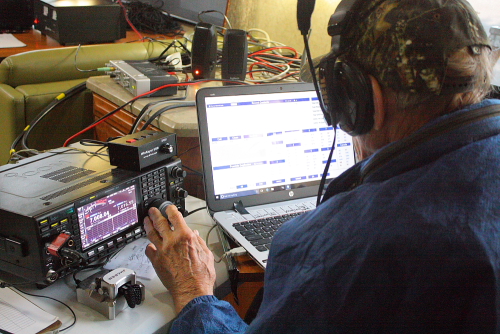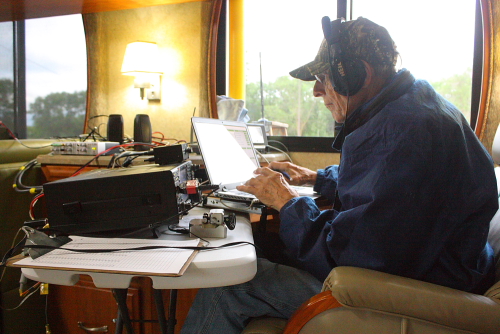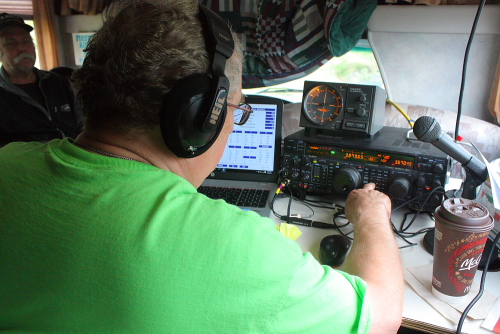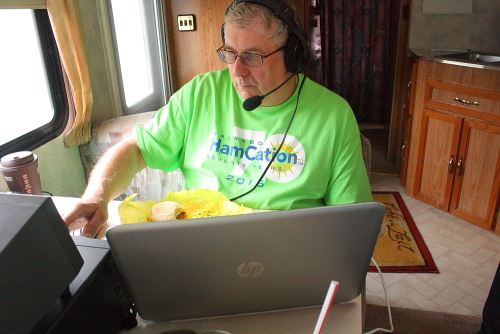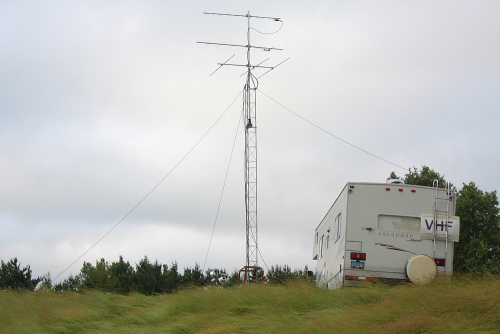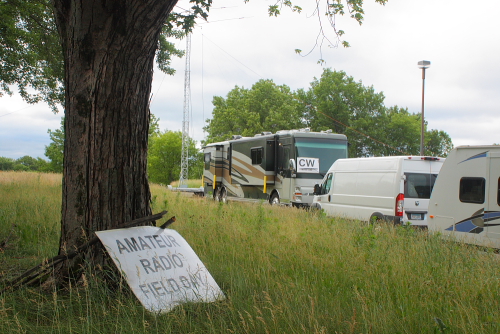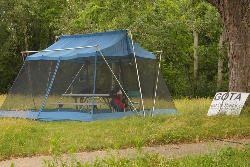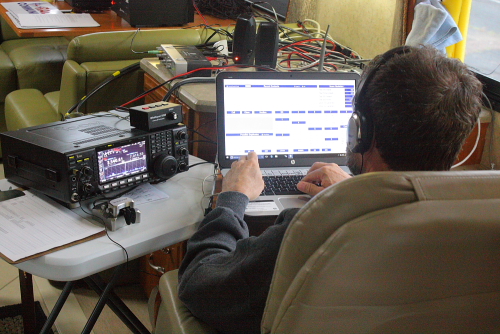 ARRL Field Day 2017 WØMR operations at the Lake Elmo, MN location.
Photos by Tom Bredemus
FD 2015 Photos
Items For Sale Link
Check out the used antennas, radios, towers
and misc. hardware by clicking on the above link.


EXPLORE AMATEUR RADIO
All Ages Welcome!
Alternative Worldwide Communications
No Monthly Fees!*

*FCC license and some assembly required.
New to Ham RADIO and looking for help
or information on a Ham related topic
We have an "Elmer" to help. You do not need to
be a club member or even a licensed Ham to
use this service. Interested in getting a license?
Have a license and want to get on the air?
On the air but having technical difficulties?
Interested in trying a new mode? Looking to improve
your skills? We have an "Elmer" (volunteer Ham
radio operators that mentor new hams) that will
try to answer your questions, and try to help you out.
Contact us for more information!
Ham Radio in Hollywood: Amateur Radio Makes Its
Debut on Last Man Standing television series.

Check out the current St. Paul Radio Club Events Planning Calendar
Weekly 2 Meter Net
Check in to the SPRC 2 Meter Net each Wednesday
at 8:30 p.m. CST/CDST on 145.31 MHz. This net is conducted on
the K0AGF repeater located at the University of St. Thomas.
Weekly 10 Meter Net
Check in to the "Friendly Net" each Wednesday
at 8:00 p.m. CST/CDST on 28.310 MHz. Pre-Net check-in
starts at 7:45 p.m. Hamfest and contest announcements
keep you informed of upcoming events in the
Minneapolis and St. Paul areas of Minnesota.